There are so many places where Australians excel in the digital advertising landscape. The 2014 Digital Skills Survey ranked Australians as the most motivated to learn more about digital marketing worldwide. When it comes to new technologies there is always that initial "wow" factor. What's really exciting, however, is when campaigns go beyond the "wow" and create relevance around a new technology for target audiences.
Case in point? A while ago, I came across the Coca-Cola campaign in Israel that invited its audience to create mini versions of themselves using a mobile app and 3D printing: 
What struck me about this campaign wasn't just the incredible 3D technology behind it, and all the possibilities therein, but how 3D printing offers advertisers an opportunity to put their audience first. A fundamental tenet of IAB Australia is respect for the audience; interactive advertising should assume that the audience are critical thinkers with discerning tastes who appreciate well executed creative. The intersection of marketing and 3D printing provides the opportunity for truly artistic, creative applications that reward the audience for their loyalty to a brand.
In Australia, Blonde3's Technology Director, Nic Hodges, along with Creative Director Doogie Chapman, recently launched a campaign for WaterAid Australia where they created 3D printed bath bombs in the shape of a waterless world. The bath bomb was sent to WaterAid's audience as a gift, with the message: "Next time you fill your tub, we'd like you to think about the millions of people who can't enjoy this simple act. Then we'd like your help to get the rest of Australia to think about them too."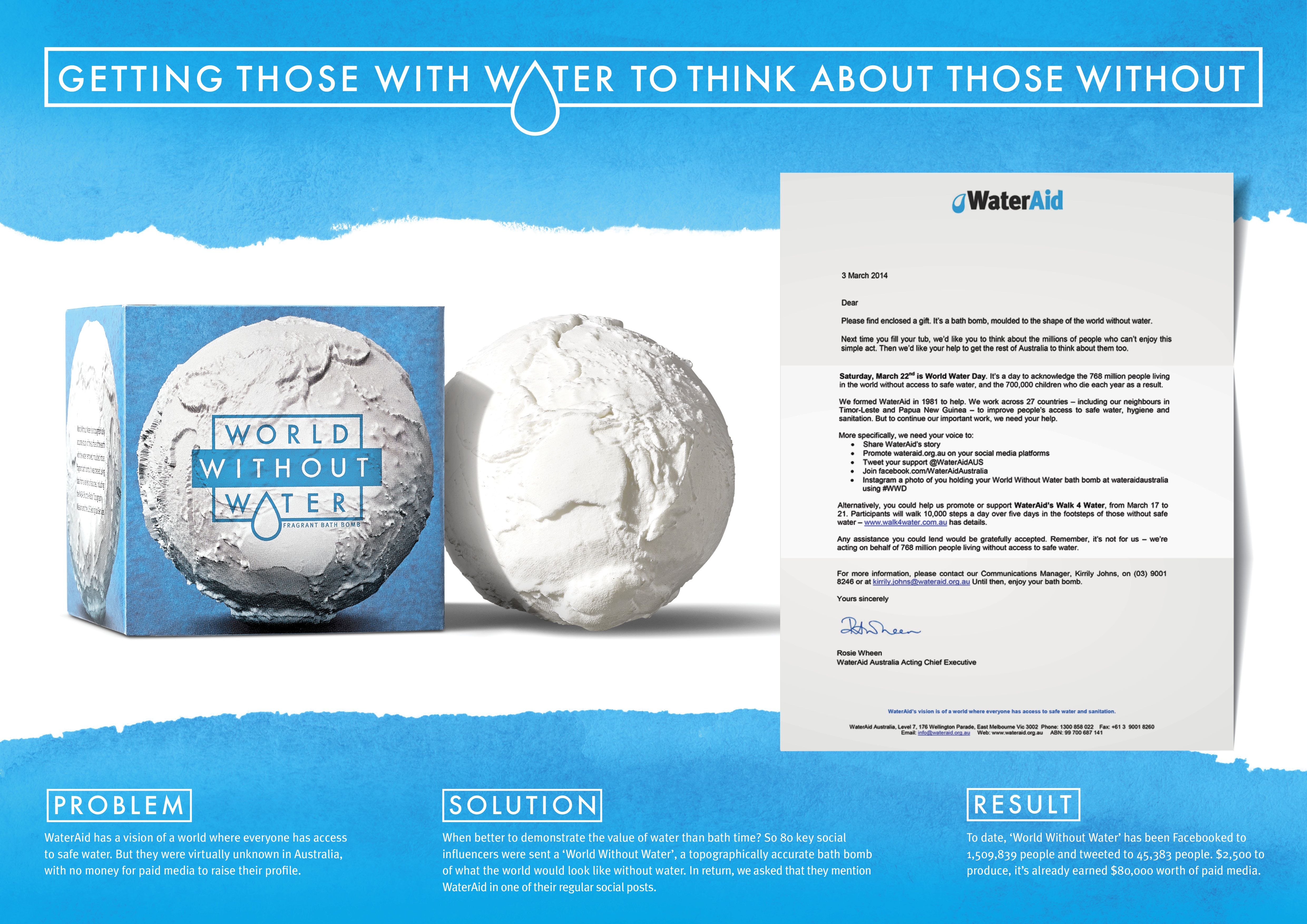 There's so much about this campaign that I like. It operates with the assumption that you can't ask your audience to do something for you without doing something for them – in this case, that something is a 3D printed gift. It also assumes that audiences want to meaningfully engage in the world around them. Sure, a gift is great, but in this case, the target audience expects more: a call to action. This campaign is a case-study in knowing and respecting the audience, applying new technologies, in this case 3D printing, in a relevant way,
Across the board, I anticipate that Australians will continue to utilize advancements in digital technology in ground-breaking, innovative ways and raise the creative bar. I have no doubt there are lots of agencies who are thinking strategically about adding 3D printing to their wheelhouse. It's such an exciting time, and I can't wait to see what's next.