If you hadn't already heard, 2015 is the year of mobile marketing and advertising.
Last year mobile users surpassed desktop users, and in November 2014, the Newspaper Association of America released its audience whitepaper, "Mobile and young women push newspaper digital audience to new heights", which showed the mobile newspaper audience had grown by 85%.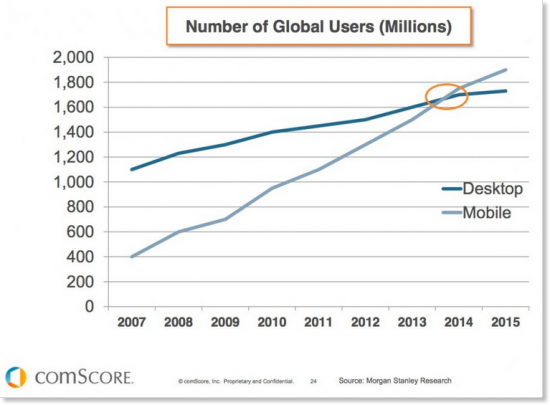 Call it critical mass, call it what you like, but the industry plans on making a big deal out of mobile this year.
It's no surprise to see banking and retail as early adopters in offering cross-platform experiences. The impact on marketers is two-fold and deals with how marketing content is delivered to consumers and how that content can be tracked and analysed as part of campaign analysis.
Beyond mobile optimisation and responsive design, marketers need to think about how marketing initiatives are experienced by mobile users. Kevan Lee from Buffer has provided a heap of data on the optimal length for social posts, blogs, eDM subjects, podcasts and YouTube videos. With 71% of people using mobile to access social media, it's fair to say these optimal lengths have been shaped by what content users are engaging with across these platforms.
Newscred's list of the 25 most influential content marketing brands is a great showcase of how a variety of marketing activities can be optimised for mobile consumption (hint: it involves a lot of visualisation and video content as well as mobile-specific elements).
So get used to creating mobile specific ad units, as opposed to repurposing desktop ad units and building dynamic creative experiences that support the mobile experience, rather than hinder.
So what does this mean for marketing analytics?
Marketers would do well to move away from siloed campaign views and instead get used to viewing their analytics data in a combined, single view. We should also get into the habit of creating user ID touchpoints where possible without destroying the user experience and only after consideration is made as to why the touchpoint is necessary to campaign reporting. This allows for a more exact approach to tracking single users across devices, with the opposite being more the use of behavioural data to make predictions.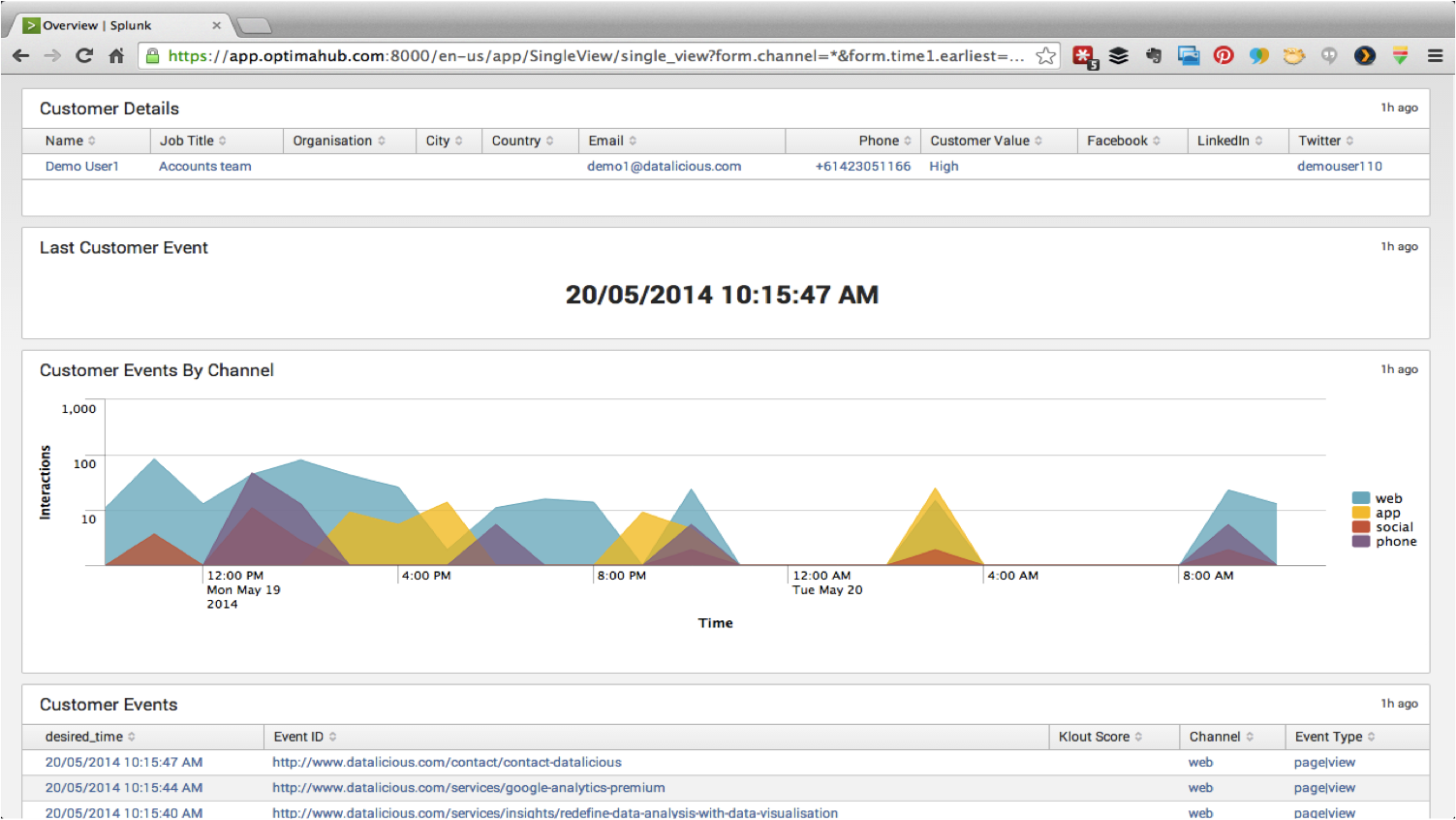 An example of single customer view reporting.
With social media and user-generated content playing a greater role in marketing campaigns, there's great opportunity for creating identification touchpoints that can feed into holistic campaign reporting. Measuring the effectiveness of mobile marketing and advertising can sometimes only be done through regression-based modelling techniques to highlight direct and indirect impacts of various marketing campaigns on brand sales.
This is the reality of marketing in 2015, and the more marketers can do to increase campaign user experience AND campaign reporting, the more optimistic we can be about the industry's ability to quickly adapt.