There has been a bit of controversy around guest blogging as of late.
Earlier this year, Matt Cutts said to stop using guest blogging for SEO and backlinks. The essence of it is that marketers should not look to guest posting as a strategy to build links, as it looks spammy to search engines.
But that doesn't mean that guest posting (or link building) is altogether pointless. The main thing is to write quality content that other blogs could take pride in running on their site.
Even if the search dynamic has changed somewhat, guest blogging can still bring value to your content strategy.
There aren't necessarily a lot of stats around guest blogging – perhaps because everyone does it a little differently – but Sharon Hurley Hall did a bit of tracking of her own and found that her visitors increased by 9%, visitor actions increased by 8%, and the bounce rate on her website even dropped by 15%. Her about page and sitemap also saw a surprising 999% traffic boost!
Let's take a closer look at the steps involved in building your guest blogging strategy.
Step 1 – Make Guest Blogging Part Of Your Marketing Strategy
Guest blogging is a way to build your authority so you can attract new customers. In business, new customers are the only way you can grow.
In my experience, guest blogging is one of the top ways to build your online audience. It should be part of your overall marketing strategy.
Online marketing works best when every piece is working together. When you publish a blog post you're not just publishing it and letting it sit there. You're sharing it on social media. You're targeting a keyword for organic search traffic. You're turning it into a slideshow to publish on SlideShare.
Guest blogging is part of that mix.
When you create a great blog post for your blog, plan on writing one or more guest blogs on the same topic, each with a different slant as a way to promote the piece. With each guest post, include a link back to the post on your own blog.
For example, publish a blog post about one tactic your target audience can use to help them with something. Then write a guest post on a popular blog that lists 20 great tactics for your target audience. One of the 20 will be the tactic you wrote about on your blog.
Make everything in your online marketing mix works together including guest blogging.
Not all blogs are going to accept outside submissions.
An effective guest blogging strategy starts with a list of your industry's top blogs and influencers.
Step 2 – Seek Out Opportunities
As you begin to seek out opportunities, you should be looking for blogs that:
• Talk about your industry and/or niche
• Has an audience that would be interested in reading about your field of expertise
• Has an engaged audience that shares and comments on content
• Has a manager or owner that actively promotes content
When you find a site, check its Domain Authority (DA) and PageRank (PR). You can check domain authority with the tools Open Site Explorer and a few others. You can check PageRank with Google's toolbar.

Here are a few ways to find opportunities:
Alltop: Alltop organizes many of the blogs on the web. Find your industry on the site's homepage and you'll find a list of ranked blogs. Visit each to start your research.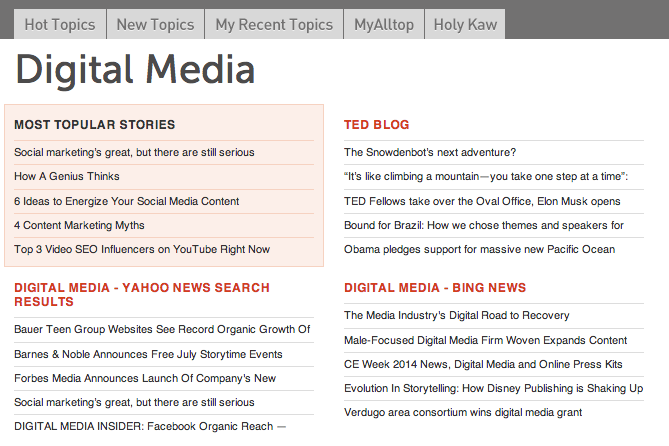 Study the competition: Use the tool, Ahrefs, and enter your competitor's website. You'll find a list of incoming links to their site. From these links you can see if the competitor has been guest posting and linking back to their site. These are opportunities for you to guest post. You know the blog is interested in the industry because they allowed your competitor to guest post.
Google searches: you can find sites that accept guest posts by searching for various long-tail keywords like "guest post submission", "guest post guidelines", "guest posts wanted", and so on.
Now you should have a pretty substantial list of prospective blogs you can send your content to. But don't rush ahead just yet. Let's do a little more planning.
Step 3 – Research The Top Content
Now that you've found places to submit your content to, it's time to do a bit of homework.
If you really want to know what kind of posts are likely to do well on a site, study:
The site's most popular posts (comments, likes, tweets, shares, etc.)
The type of content that other guest posters have submitted
Who their audience is (beginner/intermediate/advanced, etc.)
Their content (opinion pieces, tutorials, mindset, lists, or other)
When you identify a popular blog post on a site or a popular topic on multiple sites within the industry, create a title that would overlap with how your business fits into the industry and the topic. For researching the most popular content on a given site use Socialcrawlytics.
Study the content that influencers in your industry share on their social profiles. A goal with guest posting is to get influencers to share your content. In order to do that you need to create the kind of content those influencers typically share. To identify influencers, use Followerwonk. Search for influencers in your industry. When you find potential influencers, visit their blogs to see what content they are writing about. This will be top content that your target audience cares want to read about.
At this point, become a familiar face on your target blog as well. You may want to spend some time commenting on a number of their posts, and you can also share their content on your social channels along with a few of your own thoughts.
One more thing you should do before pitching is to read the submission guidelines. Make sure you know what the blog owner expects from you. Are they looking for an idea or a fully fleshed out post? Do they want you to format the post in a specific manner? Be easy to work with.
Step 4 – Pitch Your Post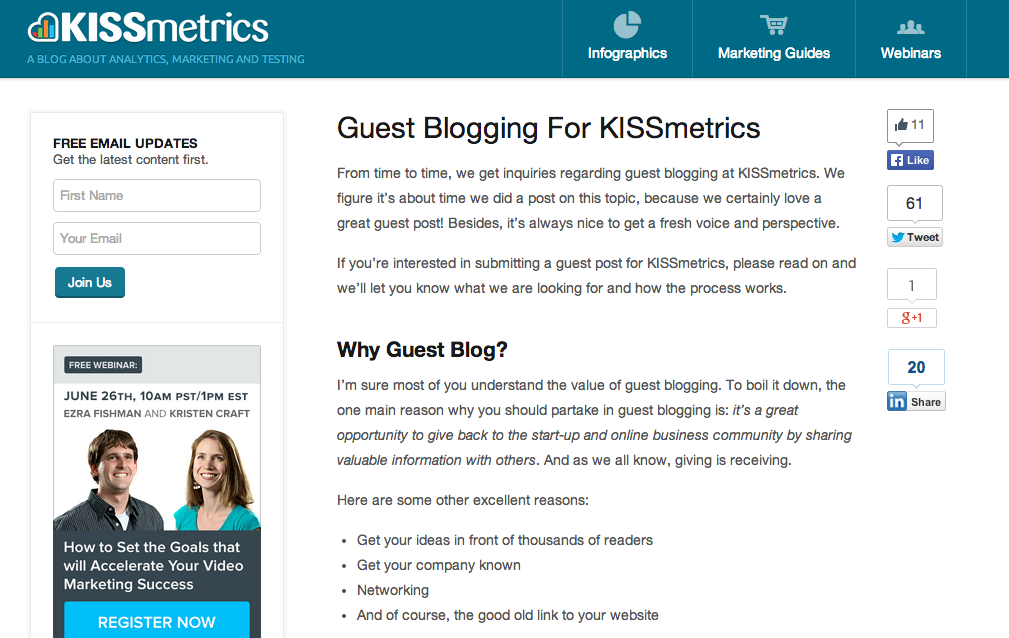 Most top blogs have guest blogging pages with guidelines to use before sending you pitch.
Now that you've done your reconnaissance work, you're ready to start pitching.
If they are looking for ideas, give them a few different options based on the most popular posts you found on their blog. This part is crucial. Don't overdo it with the number of posts you submit.
After looking through their blog you'll notice popular title formulas and topics. From those, create 3-5 headlines using similar topics and headline formulas.
Keep your pitch email short and to the point. These people are busy. If they see a long email they'll likely delete it.
However, if they ask for a 2-3 sentence description of the headline go ahead and include one.
If they want you to submit an entire post, it's time to move on to step six.
Step 5 – Write Your Post
You've already done the legwork required to write a great post. You should have a pretty good idea of how long the post should be, how to format it, who it applies to, and whether you will be writing for beginners, intermediates, or advanced readers.
Don't forget; your guest posts aren't all about you. You can refer to your products or services if you want to, but ultimately your purpose should be to add value to the blog owner and his or her audience.
It is also worthwhile to provide internal links. This shows that you know their content well and that you respect the opportunity.
Step 6 – Promote
Once your guest piece has been published, you should help to promote it. This will show that you care about the post you've written, and that you are grateful for the opportunity.
Send it out by email, promote it via social media, and consider using some of these tools. Use your typical blog promotion procedures and strategies to help out with the distribution and marketing of the piece.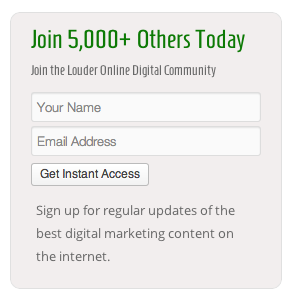 Step 7 – Thank The Blog Owner
After you have a guest post published, thank the owner for letting you post on their blog. Do this in your response to the email they send you letting you know that your post has been published.
After you have promoted the post and you notice that it's doing well you can brainstorm ideas for new guest posts and you can reach back out to them with your pitch.
Thanking them is a nice thing to do, but it also improves your chances of getting more guest posts published.
Step 8 – Track Results
Once a guest post is published, start tracking the results of your effort.
In your analytics program, look at referral traffic. You can see the sites and URLs that are sending visitors to your site.
If your guest post is working, you should see referral traffic from the URL of the guest post. If you linked to a post on your blog you should see referral traffic to that post and the same for your homepage.
On a more general level, you should potentially see an increase in organic search traffic for your brand or name. Usually when you guest post often, people will google you more leading to an increase in branded search traffic.
Conclusion
Guest blogging can help you to grow your business presence online. As you create valuable content for the readers of other blogs, they will share and comment on the posts that you have written, helping to spread your message.
In short, you can expose your business to new audiences that are interested in what you have to say and what you have to offer.
Just remember to craft a compelling guest bio. This is the best place to include self-serving links, as well as any links leading to your website, social profiles, or landing page.
Image: jseliger2