Olympic fans all around Australia are getting ready to turn their attention to Rio, and while the athletes are competing for medals, brands are competing for consumers' attention and business.
Over the 17 days of the XXXI Olympiad the opportunities to communicate with an engaged audience will increase across all platforms with 92% of Australians planning to engage with Olympic-related content during the Games. The Rio Games is going to be the most popular sporting event of the year for Australians with more people planning to watch than the AFL, tennis or cricket.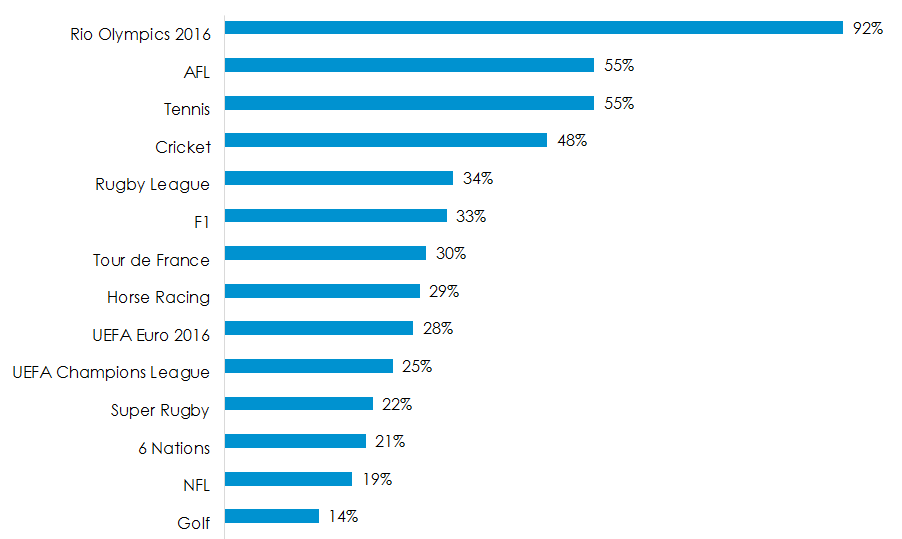 For the Rio Olympics most viewing is likely to continue to be on the best (and biggest) screen available with two thirds (66%) of Australians saying they'll use TV more to view Olympic-related coverage, while the 13 hour time difference means many will rely on catch-up video – 51% said their video consumption will increase.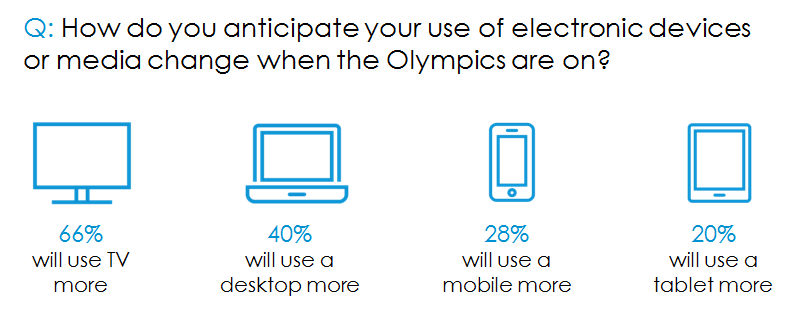 The number of people embracing social, mobile and online media to follow the action in Rio is also expected to grow – 37% of people said they'd engage with more digital content during the Rio Games than they did during the previous Olympics.  Viewing on the go will be popular with 40% of respondents saying they'll access Olympic content wherever they are.
With viewers planning to watch Olympic content across TV, mobile and PC, the question for marketers isn't which device, but which moment. Being able to understand the situation a customer is in will ultimately help a brand to reach them with a relevant message. Are they watching highlights on their PC in their break at work? Are they using their tablet to watch catch-up on their commute home? Are they searching for Olympic related content on their mobile while watching it live on the TV? These various situations will drastically change which marketing messages will have impact. 
When an event as colossal as the Olympics takes place, it gives brands a chance to flex their marketing muscle. TV is still the big player, however, as mobile usage continues to surge and more and more people are tuning in to catch-up TV,  brands that capitalise on capturing their audience across all channels in the right moment will reach and capture new and existing customers directly in the most effective way.