I come from a large family, I'm the oldest child. As I grew up I was often called on to adjudicate disputes between my numerous younger brothers. From this I developed a sense of what's fair. The logical extension of that sense is a belief that equitable distribution sustains the health of industries. I'm not against market forces – obviously, I work at PwC -however I am against expediency which comes at the expense of the long term future of industries like internet advertising.
I'm talking here about the click through rate (CTR) and its growing hold on the display market. The June IAB Online Advertising Expenditure Report showed that 40 percent of display advertising was sold on a direct response, ie, click-through model. This is an increase from 37 percent the previous quarter (March 2013).
I can see the appeal of the CTR to marketers harangued by their finance people to provide "accountability"for their expenditure. If only finance people would understand that clicks alone can be meaningless (clicks that end in an acquisition are a different story, that's self-evident). For those many publishers who contribute to brand, who do an essential job creating awareness and preference amongst potential consumers, their contribution is unrecognised, and that's unfair.
I'm reminded of the brilliant – and cynical – experiment run by the US Advertising Research Foundation that showed blank banner ads had only a slightly worse CTR than the average CTR, ie: 0.08 percent versus the average 0.09 percent – or one in ten thousand. Perhaps the most telling part of this story is how the Executive VP of Digital for the Research Foundation came up with the idea for the experiment in the first place. He was dining with a media buyer friend who revealed that when he wants to boost his click throughs, he runs ads late at night on gambling sites. Why? People using those sites are "tired"(or "tired and emotionalâ€) and click everywhere.
This has started me thinking about business models for publishers. One of my new favourites is from the interactive games industry – "reward for engagement". The online player is given a reward – usually the opportunity to continue playing the game they are enjoying – in return for some activity sought by the marketer eg. viewing an ad, signing up for a newsletter, recommending a friend etc. Yes, I know this is not shiny new…but I haven't seen it used to the extent it could be.
So, with the help of the great Fred Wilson, the New York based venture capitalist behind Union Square Ventures, here is a list of online advertising types/models and some examples of who plays where:
Display Ads – e.g. most IAB members
Search Ads – e.g. Google, Bing
Text Ads – e.g. Google
Video Ads – e.g. many IAB members
Audio Ads – e.g. Pandora, Spotify
Promoted Content – e.g. Twitter, Tumblr
Paid content links – e.g. Outbrain
Recruitment Ads – e.g. Seek, LinkedIn
Lead Generation – e.g. dgm Australia
Affiliate Fees – e.g. Amazon Affiliate Program
Classifieds – e.g. realestate.com.au
Featured Listings – e.g. Sensis
Email Ads – e.g. Permission Corp
Ad Retargeting – e.g. Criteo, Retargeter
Real-time Intent Ad Delivery – e.g. Facebook
Location-based offers – e.g. Foursquare
Sponsorships / Site Takeovers – e.g. many IAB members
Even though I've probably overlooked some (please let me know!) it's clear there are many options for marketers. Convincing them that not every ad has to end in a click-through is a job not yet done.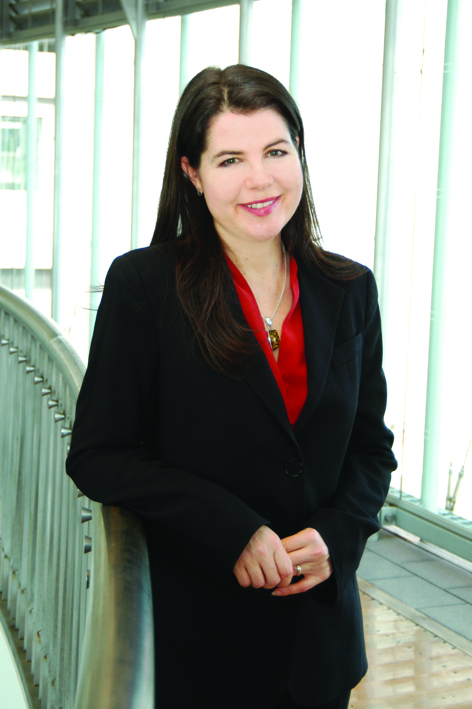 About Megan Brownlow
Megan Brownlow is an Executive Director at PricewaterhouseCoopers and the editor of the annual forecasting publication, The Australian Entertainment & Media Outlook. She has an Honours Degree in English Literature from the Australian National University and an MBA from the Australian Graduate School of Management (AGSM).
Starting her career as a radio and television journalist, Megan has over 20 years' experience in media ranging from being a producer on "Enough Rope with Andrew Denton" to senior management positions in multi-divisional media companies.
The Australian Entertainment & Media Outlook receives extensive media coverage and is used by industry, government and the investment community for policy formulation and strategic planning. Megan delivers over 110 private briefings to clients, government and industry each year on the health and future of media and consumer behaviour. Megan is a board member of the Media Federation of Australia (MFA)
*Please note that views expressed in this blog do not represent the views of PwC, and should be treated as only an individual blog post from Megan Brownlow*