With online advertising expected to overtake free-to-air TV advertising this year and mobile advertising experiencing 220% growth YOY in Australia, there is no doubt that digital and mobile marketing will be at the heart of most marketing plans in the future. Even 'traditional' media such as outdoor, is becoming digital thanks to technological innovation. With digital being the norm, I suspect terms such as 'digital marketing' or 'online marketing' to slowly disappear when most marketing is, in fact, digital. That means the most successful CMOs will be those who really 'get' digital and embrace the rapid pace of change.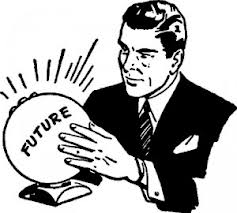 Listen and measure

One of the most fundamental changes in the CMO role will be a shift from that of broadcaster to listener. Savvy CMOs are realising the potential of social media and real-time data as a hugely valuable opportunity to listen and understand their customers' needs and wants, predict trends and stay ahead of the competition.
The ever-increasing access to data and analytics also means that CMOs must understand measurement and how to use the vast amounts of data to deliver meaningful insights and to drive marketing and overall business strategy. A key competency for future CMOs is not only to know how to measure but what to measure (and what not to!) and being able to abstract the essentials from the data overload. The ability to simplify will be crucial and I suspect Tim Ferris' 'low-information diet' to grow even more popular in 2018.
CMOs at the heart of the C-suite

With knowledge also comes power. The CMOs who truly embrace digital and mobile, listen to their customers and can simplify complex data into meaningful and actionable insights, will also become more important players in the C-suite. As the power shifts towards consumers, CMOs are ideally placed to translate the needs of customers to overall business strategy. On the other hand, the improved ability to demonstrate ROI and access to real-time data also means more accountability and the sometimes 'fluffy' marketing KPIs become far more real and measurable.
Getting creative
One of the CMO skills that will remain as important as ever is the starting block of all great marketing campaigns: creativity. We are seeing some fantastic digital and mobile work from Australia through our Creative Showcase program that is also getting recognition on the global stage. Successful marketers of the future will be those that embrace the new creative options fuelled by the explosion of video and other rich media formats, and show bravery in pushing the boundaries of what is possible with their campaigns.
Catching up with consumers

The continued pace of change is likely to be one of the key burdens for CMOs because the reality is that the marketing industry will always be a few steps behind the consumer when it comes to ever changing technology. The recent IAB Mobile Landscape study** gives us a clear insight into just how far behind consumers the marketing industry can be, revealing that while 68% of consumers use mobile web, only 31 % of the media and marketing industry actually understand it well. That's a vast gap – but fairly typical.
So it's clear that education will play a vital part in ensuring that the CMOs are ready for the future. While smart CMOs will be participating in education programs such as those offered by IAB Australia and other providers, even smarter CMOs will be making sure their team does as well. While these courses won't answer all a CMO's prayers, at least they will ensure they better understand digital and mobile marketing and master topics such as measurement, video advertising, mobile and integrated strategy to help them in their day to day roles.
*IAB/PwC Online Advertising Expenditure Report December 2012
**IAB/TNS Mobile Advertising Landscape Study 2013